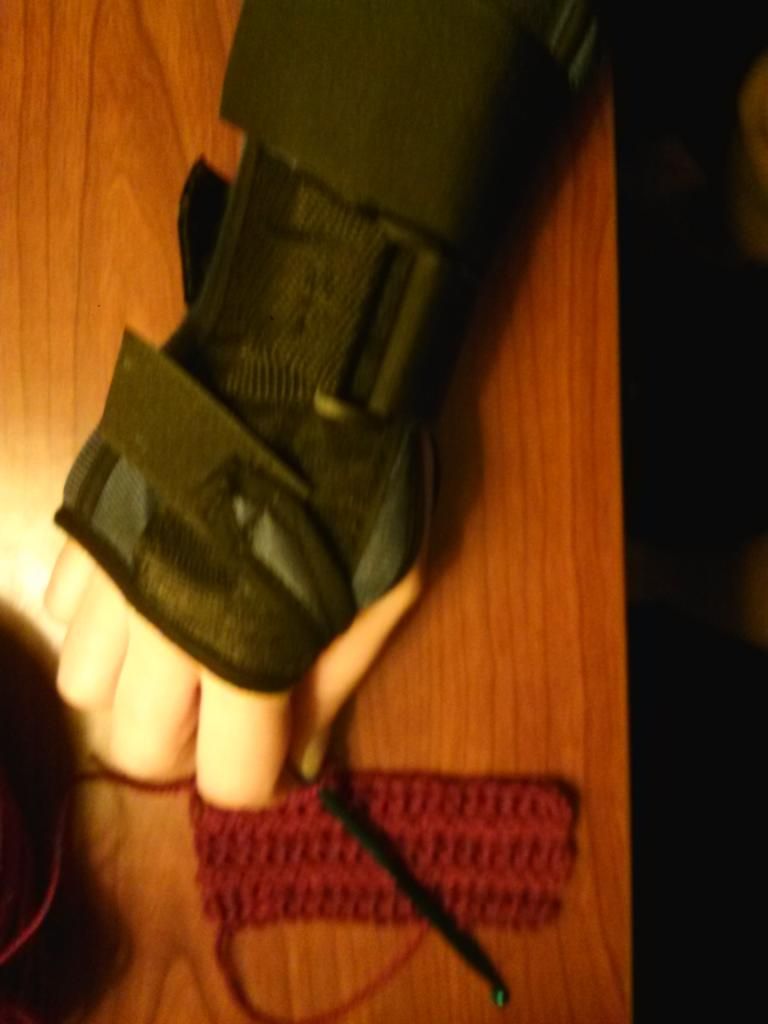 This week is an easy one. We will be working in the back loop only of a half double crochet stitch. This results in a nice decorative ridge in your work.
Unfortunately, I have sprained my crocheting wrist, so I was only able to work up a small sample for you. See the monstrous brace I have to wear? It goes almost up to my elbow, and I can't bend or twist my wrist. Boo!
I promise, the stitch is easy, though, and I am sure you can get the jest of it.
BLO Half Double Crochet Square
What You Need:
Worsted weight yarn
Stitch Abbreviations:
ch = chain
hdc = half double crochet
blo = back Loop only (instead of inserting the hook through both loops in the top of the stitch in the previous row, insert it in the back loop only)
What You Do:
Ch 23
Row 1:
Hdc in the third ch from the hook and in each ch across. Turn.
(I usually put your stitch count in parenthesis here)
(21)
Row 2:
Ch 2, hdc in blo of each stitch across. Turn. (21)
Rows 3-18:
Ch 2, hdc in each stitch across. Turn. (21)
Finish off.

Click here to see which super parties I link up to!