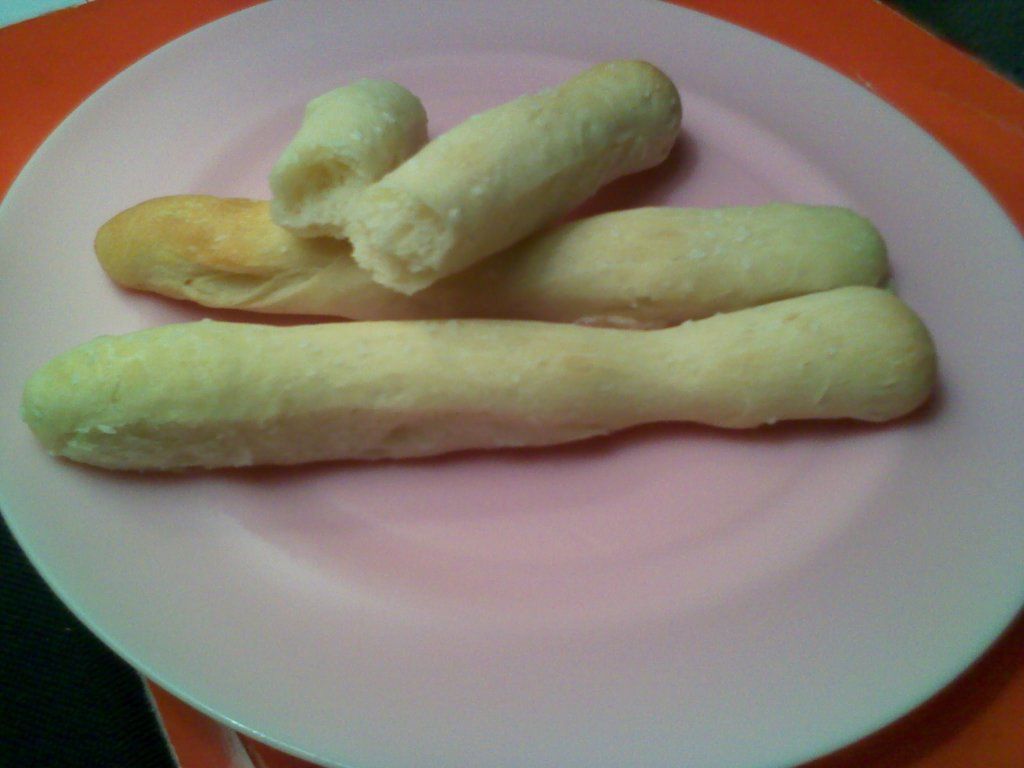 Who doesn't love the smell of freshly baked bread? Add the hint of garlic in the mix, and it's even better. These garlic bread sticks are perfect accompaniment to a pasta dinner or a nice soup.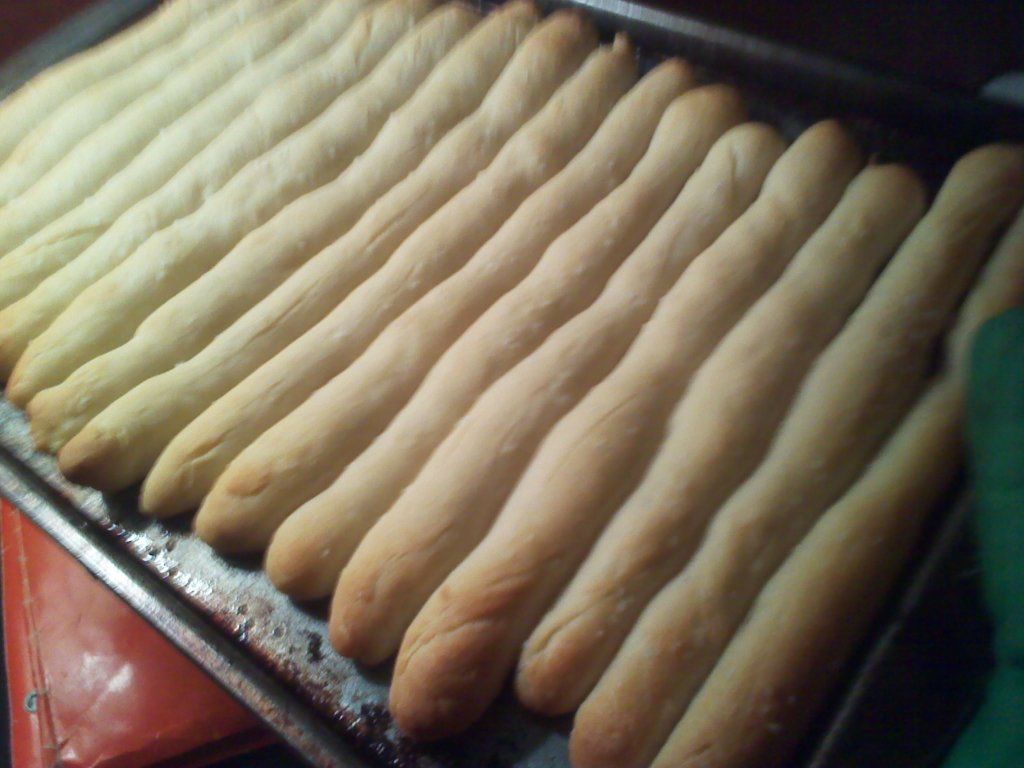 Garlic Bread Sticks
What You Need:
1pkg or 2 1/4 tsp. quick rising yeast
1+1/2 warm water, divided
1 tsp. sugar
3 cups flour
1 1/4 tsp. salt
2 cloves garlic, minced or finely grated
2 TB melted butter
coarse salt for sprinkling
What You Do:
Dissolve the yeast in 1/2 cup of water and the sugar. Let sit until frothy.
Combine the salt, flour, and garlic in a large bowl.
Add the yeast mixture to the flour mixture. stir well.
Slowly add the remaining water.
Knead dough on a floured surface until smooth and elastic.
Place the dough in a large, oiled bowl and cover loosely. Let rise for about an hour, or until doubled.
Divide dough into 32 pieces and shape into bread sticks. Place the shaped bread sticks on oiled baking sheets. Cover loosely and let rise for 30 minutes.
Preheat oven to 350 degrees.
Brush the bread sticks with the melted butter and sprinkle with coarse salt.
Bake for 15-20 minutes or until done.
Enjoy!

Click here to see which super parties I link up to!